Welcome Book Launch Team Members!
This is your one stop shop all things book launch. Here you'll find all the details of the book launch, timeline, book bonuses, Amazon review tutorials and more!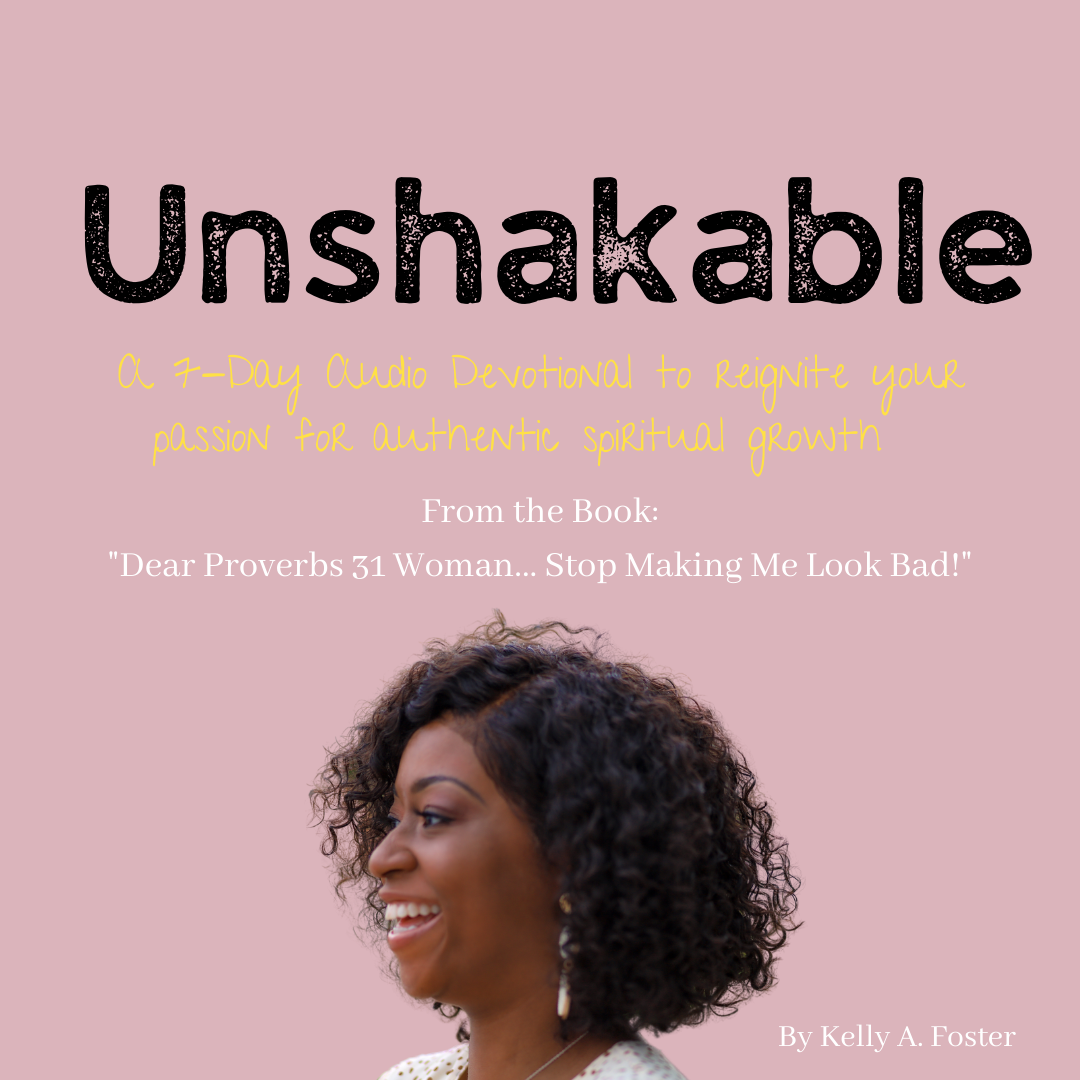 Unshakable
A 7-Day Audio Devotional to accompany the book "Dear Proverbs 31 Woman... Stop Making Me Look Bad!
Enjoy the Official Book Playlist on Spotify
Ways To Share The Book With Others
Use the sample graphics and language below to share the book with your friends, family and followers.